Rolex


1908
39 mm, 18 ct white gold, polished finish
M52509-0006
Harga:
* Semua harga ialah harga runcit cadangan Rolex termasuk V.A.T. Harga boleh diubah suai pada bila-bila masa tanpa notis.
Call us on +60 9 741 2333
39 mm, 18 ct white gold, polished finish
Price:
* All prices are Rolex's suggested retail prices inclusive of V.A.T. Prices can be modified at any time without notice.
39 mm, 18 ct white gold, polished finish
Waterproof to 50 metres / 165 feet
Perpetual, mechanical, self-winding
Superlative Chronometer (COSC + Rolex certification after casing)
Scratch-resistant sapphire
-2/+2 sec/day, after casing
Syloxi hairspring in silicon with patented geometry. High-performance Paraflex shock absorbers
Bidirectional self-winding via Perpetual rotor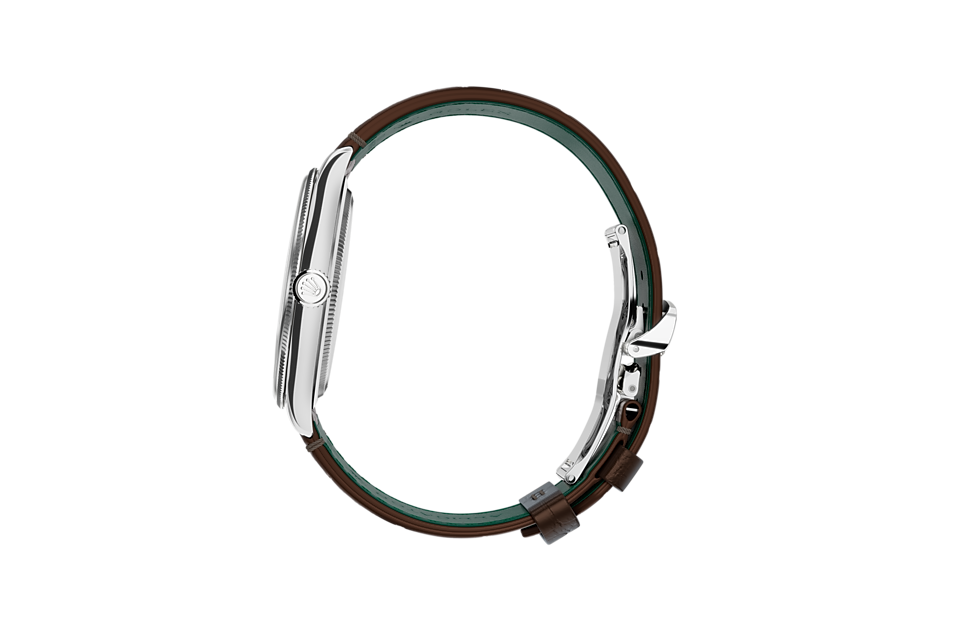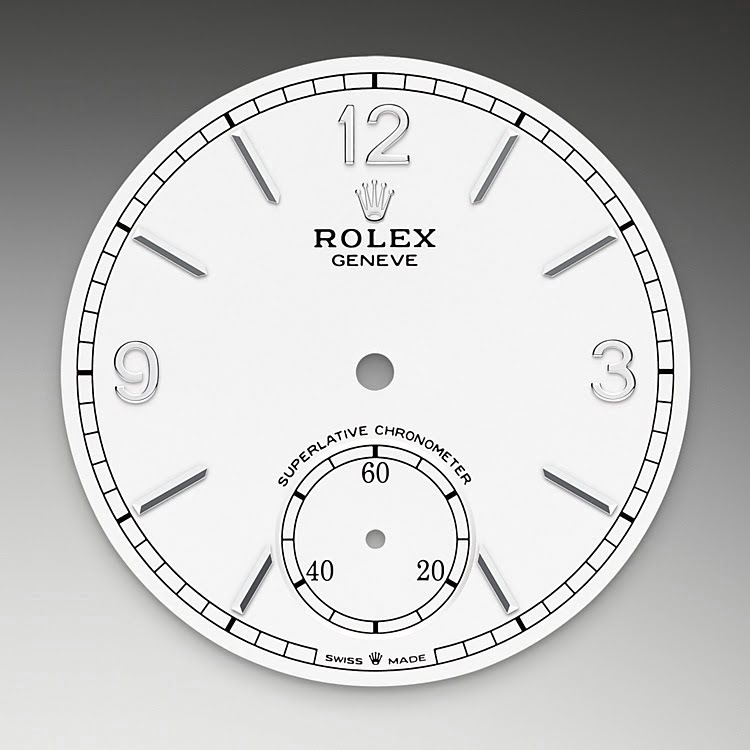 Each dial is a miniature work of art. The colour, reflections and surface texture, along with decorative elements and the overall design give the watch its intrinsic character. Rolex masters all aspects of its dial creation and production in-house. From the initial sketches to the final inspection, including colouring or the application of appliques, the process involves a series of steps and operations that call on specific expertise. Some of these professions – enamelling, for instance – date from the early days of watchmaking. Others are inherent to the use of cutting-edge technologies, such as magnetron sputtering, a complex technique for colouring the surface of a dial by depositing a thin film of material in a vacuum environment. A meeting of traditional skills and technology, the manufacture of Rolex dials perfectly encapsulates the philosophy that guides the brand: seeking the highest level of quality to achieve an impeccable, long-lasting result.
This elegant and understated watch features a slim case crowned with a bezel that is part domed and part finely fluted – the lower part being given an elegant fluting and the upper part domed.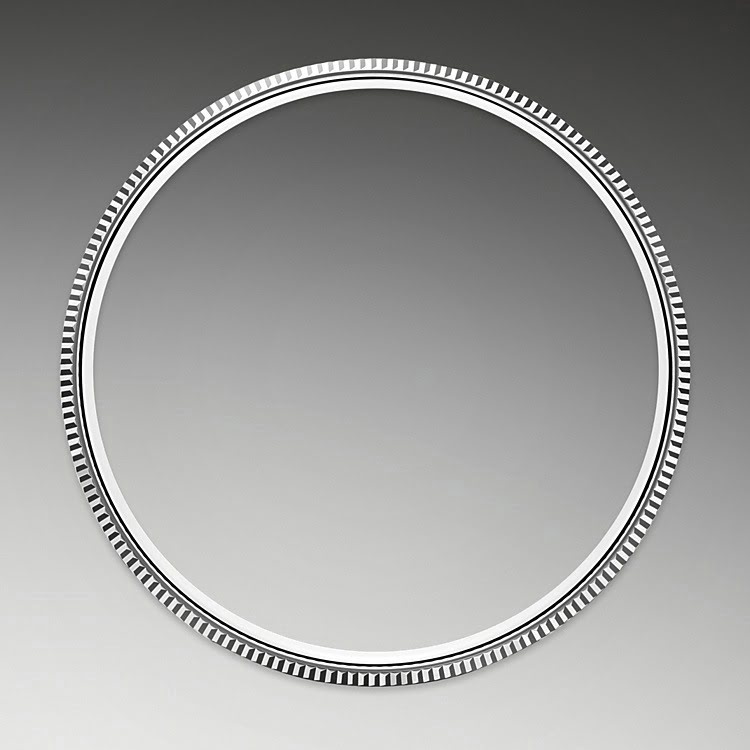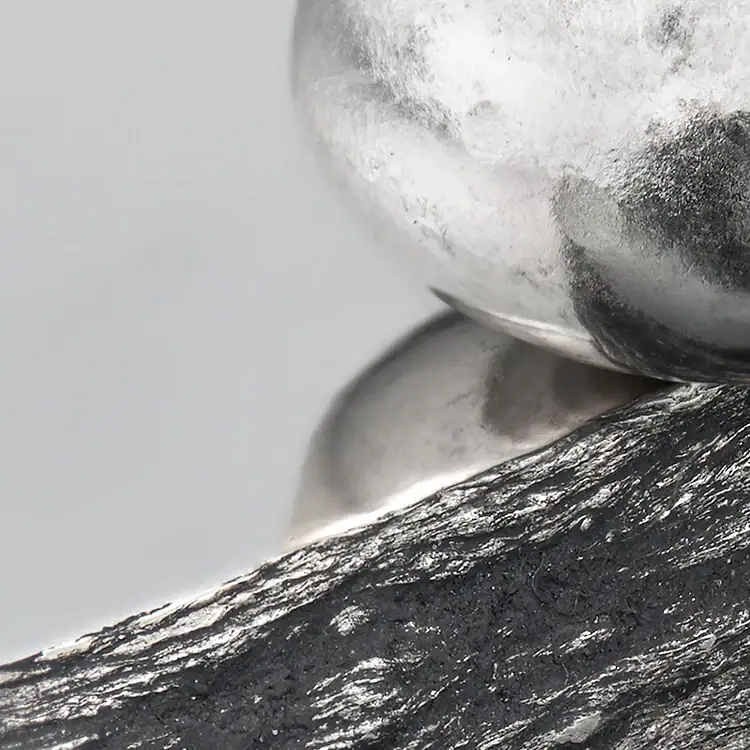 By operating its own exclusive foundry, Rolex has the unrivalled ability to cast the highest quality 18 ct gold alloys. According to the proportion of silver, copper, platinum or palladium added, different types of 18 ct gold are obtained: yellow, pink or white. They are made with only the purest metals and meticulously inspected in an in-house laboratory with state-of-the-art equipment, before the gold is formed and shaped with the same painstaking attention to quality. Rolex's commitment to excellence begins at the source.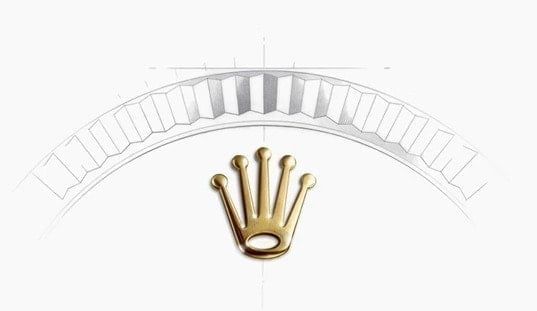 MODEL AVAILABILITY
All Rolex watches are assembled by hand with the utmost care to ensure exceptional quality. Such high standards naturally restrict Rolex production capacity and, at times, the demand for Rolex watches outpaces this capacity.
Therefore, the availability of certain models may be limited. New Rolex watches are exclusively sold by Official Rolex Retailers, who receive regular deliveries and independently manage the allocation and sales of watches to customers.
Swee Cheong Watch is proud to be part of the worldwide network of Official Rolex Retailers and can provide information on the availability of Rolex watches.
https://www.youtube.com/embed/qtzBHB8fyF0?feature=oembed
Elegant, classic and decidedly contemporary, the Perpetual 1908 immortalizes Rolex's age-long daring spirit. Inheriting the brand's historic codes as much as its numerous innovations in watchmaking, the watch marks a new milestone in the brand's pursuit of excellence. The conception and creation of this new model testify to the Manufacture's comprehensive in-house expertise.

Inspired by an Oyster Perpetual from 1931, this completely new timepiece responds to the challenge of a slimmer watch according to the Rolex canon and heralds the arrival of the Perpetual collection, which redefines the traditional wristwatch in the avant-garde spirit of the brand. The name '1908' is a reference to the date the 'Rolex' trademark was officially registered in Switzerland. Promising superlative performance, the 1908 carves out a place for itself as a Rolex imbued with tradition yet exuding modernity.
THE NEW FACE OF EXCELLENCE