Tudor Watch at SWEE CHEONG WATCH
The Tudor signature is #BornToDare, reflecting both the brand history and what it stands for today. Created by the founder of Rolex, Hans Wilsdorf, the Tudor Watch Company was born with a mission to explore new territories, offering "a watch that agents could sell at a more modest price than Rolex watches, and yet could attain standards of dependability". Today, the collection of the award-winning Swiss-made watch brand currently includes flagship lines such as Black Bay, Pelagos, Glamour and 1926, many of which are equipped with exclusive mechanical manufacture calibres.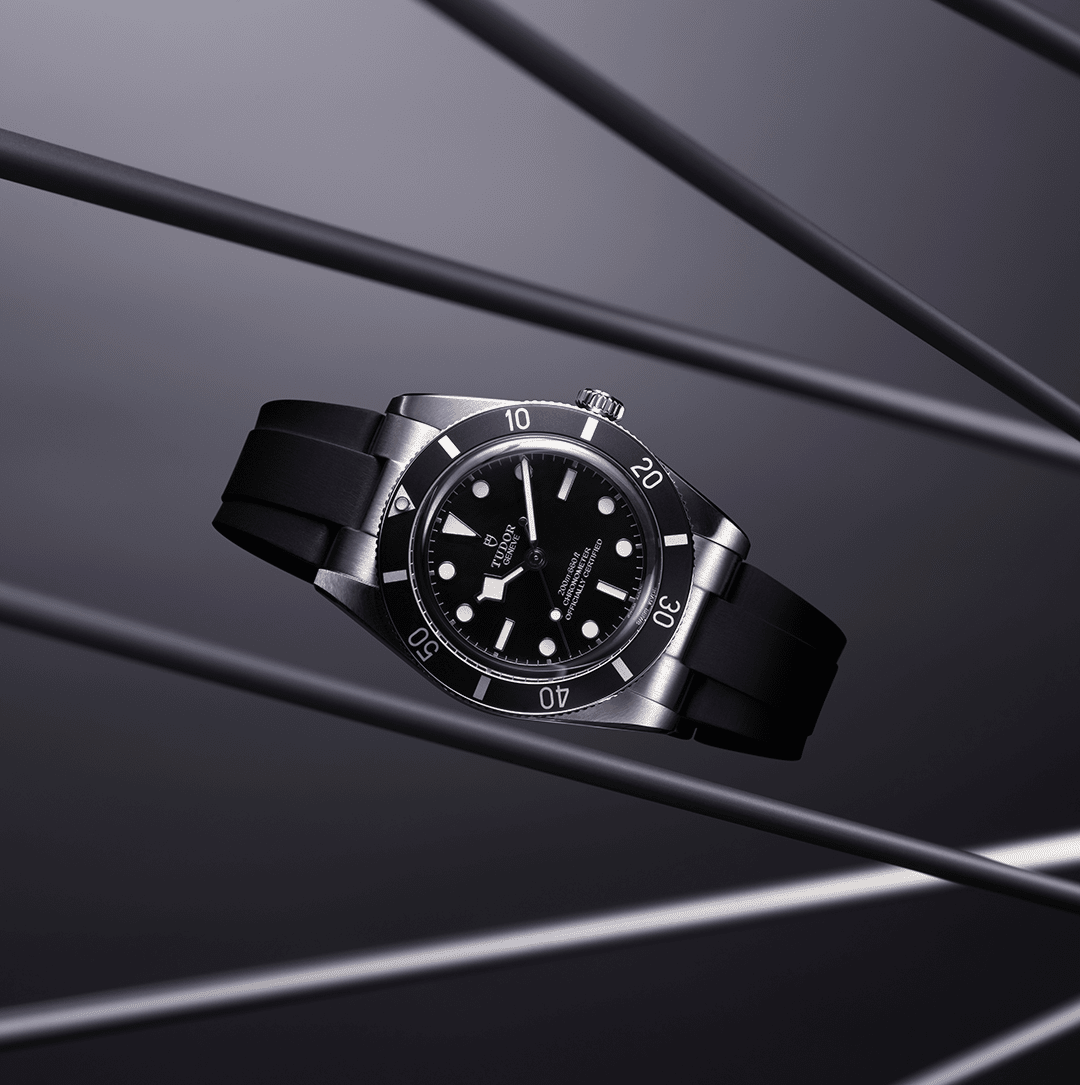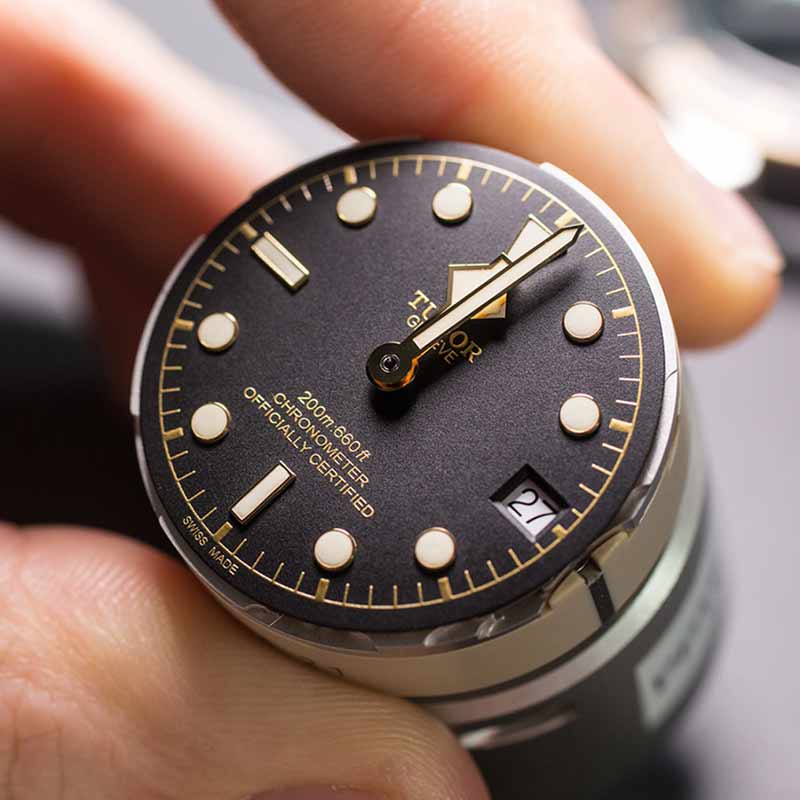 FIVE-YEAR
INTERNATIONAL WARRANTY
Having been subjected to a set of stringent tests, every Tudor watch is made precise, accurate and reliable. At its manufacture, Tudor continuously pushes itself to increase the quality of its watches from inside out. With such a high level of quality assurance, Tudor is offering all new purchases a five-year international guarantee. All watches purchased from July 1st, 2018 to December 31st, 2019 will receive an 18-month guarantee extension instead, for a total guarantee of three and a half years.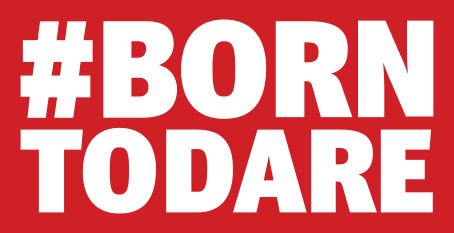 We're devoted to the classic. But reject the status quo.
We keep the best of the past. The best watchmaking practices, the best designs.
And push the boundaries of what's new. Born for a purpose.
Field-tested to the extreme. For those who are up for anything.
Those who face their fears. Those who re-invent themselves every day.
A TUDOR is #BornToDare.
DISCOVER TUDOR WATCHES IN OUR STORE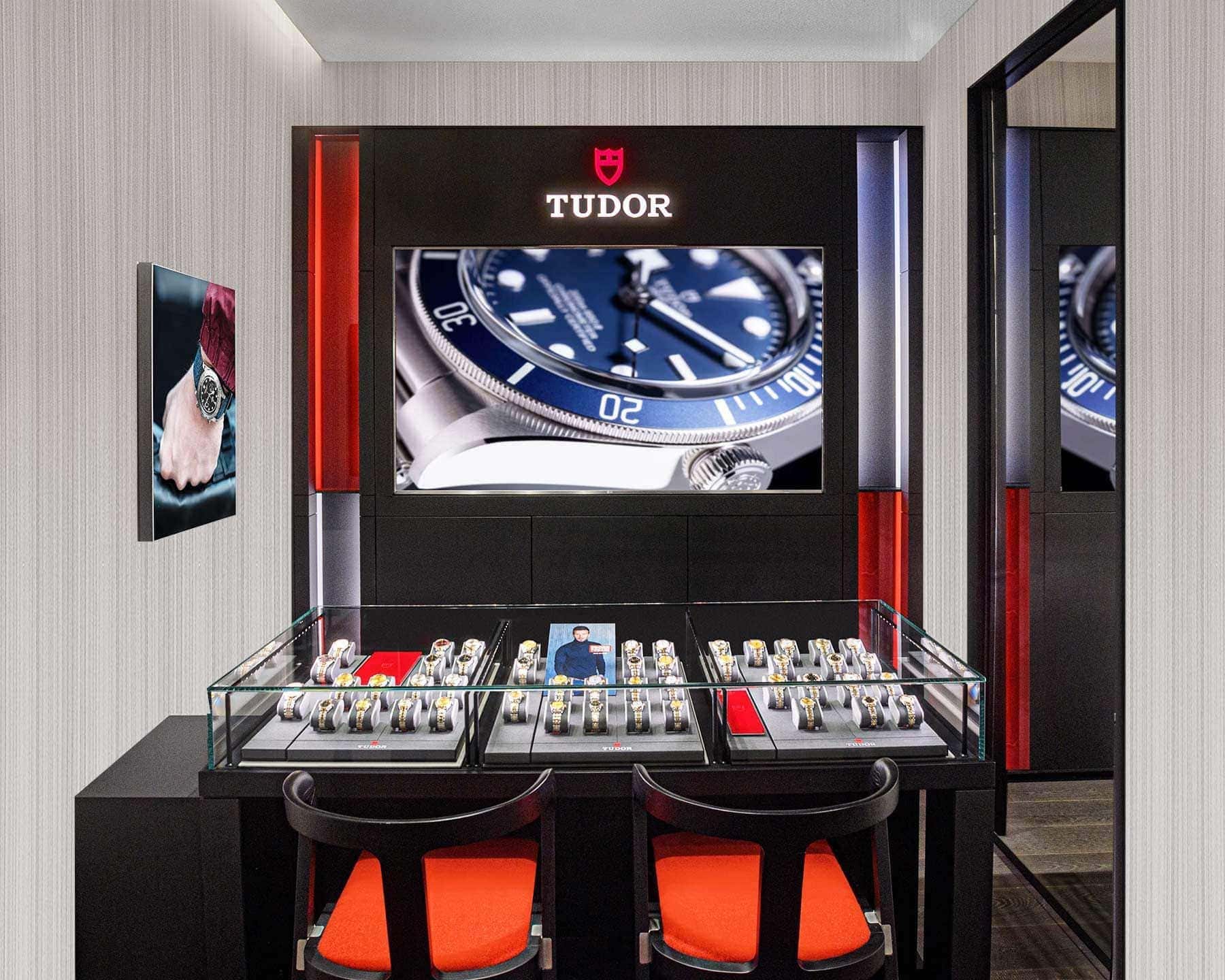 Anchored by Tudor's three iconic colours—black, red and white—the boutique is designed to possess a bold and distinctive character, one that best represents the identity of the brand's timepieces. The three colours are presented in a range of materials, which are used in a clean, streamlined, uncompromising manner. Innovative and functional Tudor watches take centre stage with artistic photos of the brand's stable of high-profile ambassadors rounding off the visual experience.